My GOODNESS!
It's Friday ALREADY??
This week's Stamp of the Week is super adorable –
and it's only until tomorrow that you can sign up to get this!
It's created by Tracey Malnofski, and the greatest thing about this image is that..
you can color them.
you can paper pierce them.
or just stamp the way it is, and is super cute!
With these adorable mitts, I was inspired to create a gift box perfect to give mitts!
I used Jillibean Soup Winter Tortellini and Spinach Soup paper collection,
These papers had the perfect cozy feel to match with these stamps!
Sign ups are working again on the Unity Website, so it's super easy to get yours started!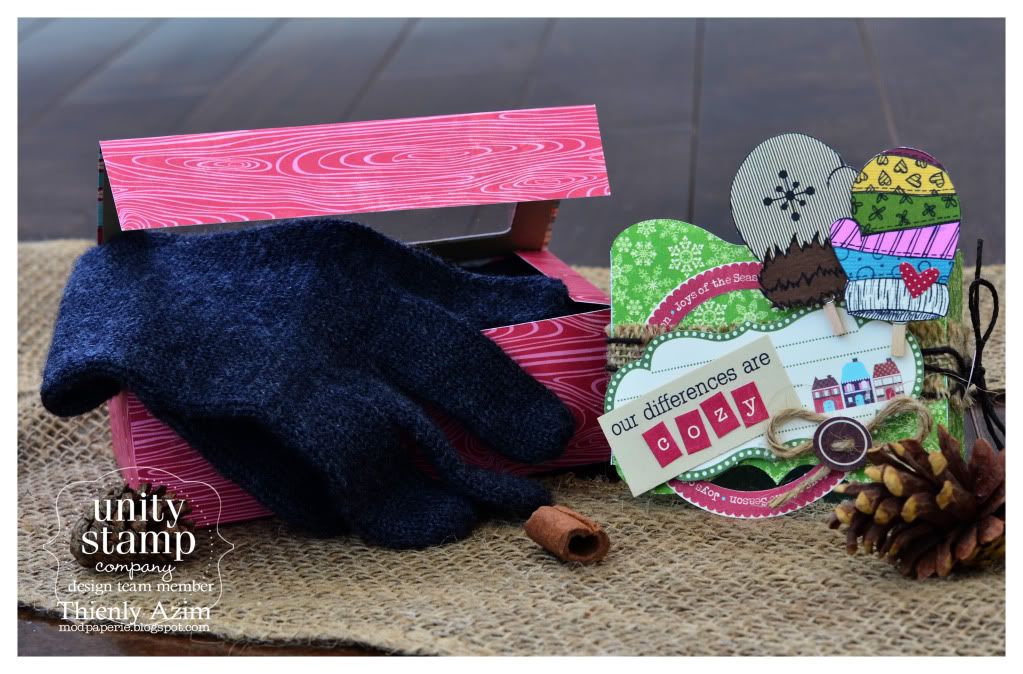 That's it!
Oh, don't forget about the Unity BROWN THURSDAY SALE!
EVERY stamp in the store (except for membership ones – SOTW, KOM and SMAK)
is 50% off with code: 50THANKS
A dollar from EACH sale will be donated to the Rice Bowl to fight hunger…
it's for a great cause.
Have a great weekend everyone!