Hello Unity Friends!
It's Thienly here to prep you for another fun filled Thursday!!!
We're gonna get you started with the hop –
so we can show ya some fun new releases.
BUT wait!
Before we do that –
just wanted to let you know that there's LOTS of kits marked down as well!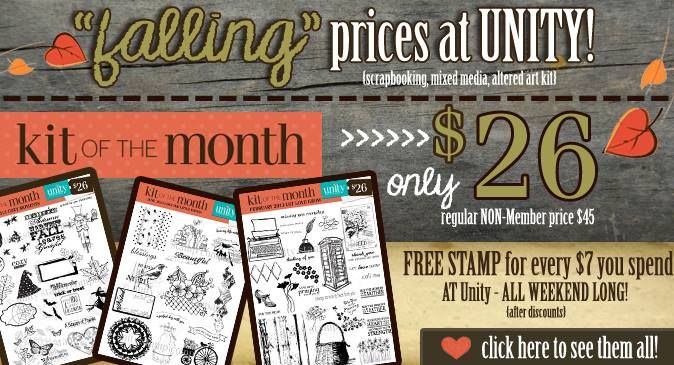 For PHYLLIS HARRIS markdowns – click
HERE
.
You're gonna just LOVE these new releases –
as we have something for each and every soul –
a little hunting, cowgirl dancin' and dream catchin'!
The girls have worked so hard to inspire you today –
so make sure that you leave some LOVE on EACH and EVERY blog!
AND – to make it even MORE fun for you –
we'll choose a lucky winner on Saturday night to receive this amazing package of Unity goodies!
I'm sending you off to our first stop today –

(Here's the list of participating blog for your reference!)