Hello friends! It's
Shemaine
here sharing this week's SMAK Saturday.
If you visit my blog you know I have fully embraced the Pocket Page scrapbooking trend.
I absolutely love how much faster I can record my memories and the fact that I am using so many more photos than when I was scrapbooking traditional 12×12 layouts.
Using Unity's SMAK kits to create with on my pocket pages is fun and easy.
This Right Here
I use my iPhone for pictures daily and I love that Instagram saves them in the 4×4 format. The Rhonna Designs app helps me add journaling right onto my photos and my Cannon Selphy printer makes it easy to print, trim and slide them in these Instagram Page protectors from We R Memory Keepers.
Here's a look at the inserts I created with my SMAK images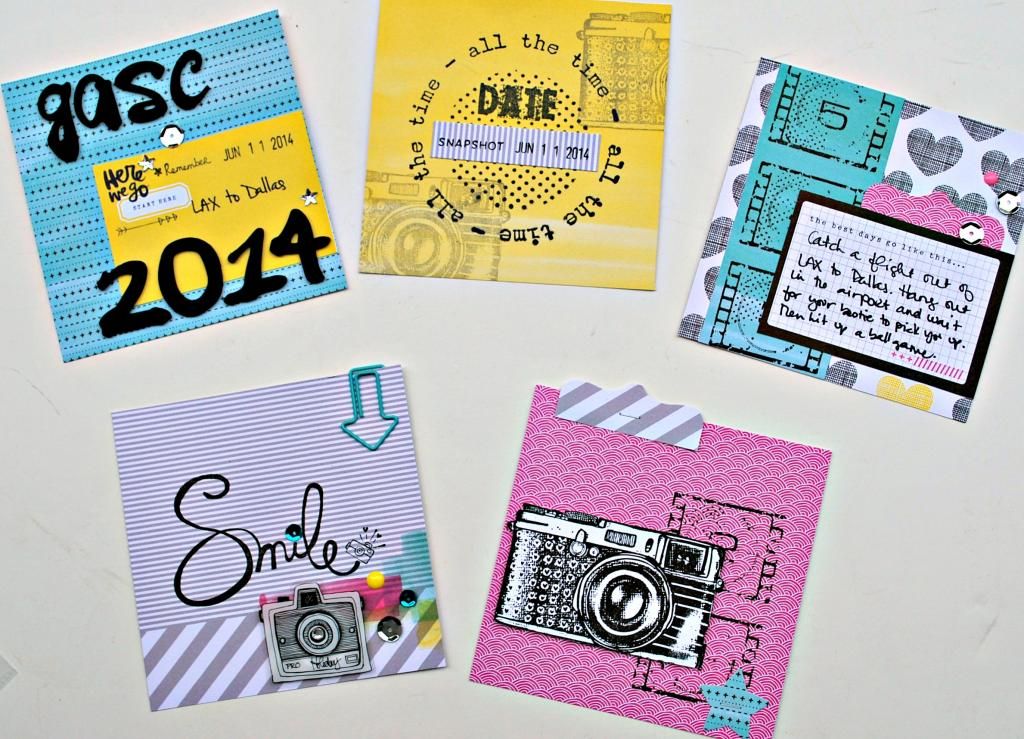 Creating my own inserts from Amy Tangerine's Plus One collection is easy. I just cut the cardstock from my 6×6 pad to 4×4 and stamped the SMAK images in grey and black ink. I look at each square as a mini layout and embellish them in my own personal style.
Easy peasy!
Here's a look at the newest Unity SMAK kit for July!
This kit will not be found in stores! It is a special kit offered for
the SMAK (Scrapbooking, Mixed-Media, Altered art, Kit) Membership
Program. All stamps are deeply etched, red rubber, mounted on cling foam
and are perfectly pre-cut! The overall size of the kit is an 8.5″ x 11″
sheet of rubber.
Super fun right?
Have a creative day!