Full Christmas swing…
Hello friends. Lisa here and I'm in the thick of it… making Christmas cards that is. Lol. Gearing up to get them done so I can mail out the ones that need to be mailed by the beginning of December. I'm getting there. Yay. I might be on time this year.
I have a fun way to extend the use of Heart of Autumn and to use it for a Christmas card. I just love the versatility of the Unity Stamp Company sentiment kits. So many ways to use them.
Featured Stamp Set
Assemble This! Video
I've created a quick video tutorial on how this card was made.

The Project
The Details
I really enjoyed the process of making this card. I love stencil blending, I love stamping and it all came together so easily. I love the polka dot effect. It makes for easy coloring. And that sweater stencil background just makes the card feel warm and cozy next to those cool teal colors.
You could easily recreate this idea using Heart of Christmas as well. That would be so lovely. You could use the circle or the stars to fill in with color.
Thanks for joining me today. I hope you are inspired by today's project. If you create something, I'd love to see it. Join us in the Unity Show & Tell Facebook group to share your card and tag me.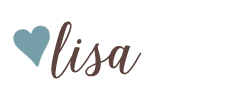 Supplies